How to share your Amazon Prime subscription?
A solution for you and your family on all your devices. Includes Office Premium software for up to 6 users on PC or Mac.
Are you an owner? Before you start, make sure you have subscribed to one of these offers:
Prime
Free and unlimited delivery within 1 working day. The Prime Student offer is not eligible for sharing.
$14.99/month
* Prices from amazon.com since 26/01/2023



We would like to remind you that our service works on the basis of goodwill and trust between the owner and the subscriber. We therefore kindly ask you to respect ShareMembrShip's

Terms and Conditions

in order to benefit from the best possible experience.
So you use ShareMembrShip to share your Amazon Prime account? We will give you the best practices to adopt so that everything goes smoothly.
Important: For the subscriber: Access to Prime Video, Prime Music and Prime Gaming is not included in this offer.
Please note:
- Amazon Prime Student and Business cannot be shared.
- Your co-subscriber will not have access to your personal information such as purchase history or credit card number. Each account is independent.
- Your co-subscriber will not have access to the same benefits as the owner. These benefits depend on the country you are in.
To share an Amazon Prime account, you must be the administrator of it.
The method :
For the owner:
It is preferable to use the website version rather than the application for sharing this account.
To do so, log in to your Amazon account.
Once logged in, click on your account > Your Amazon Prime account (see image below)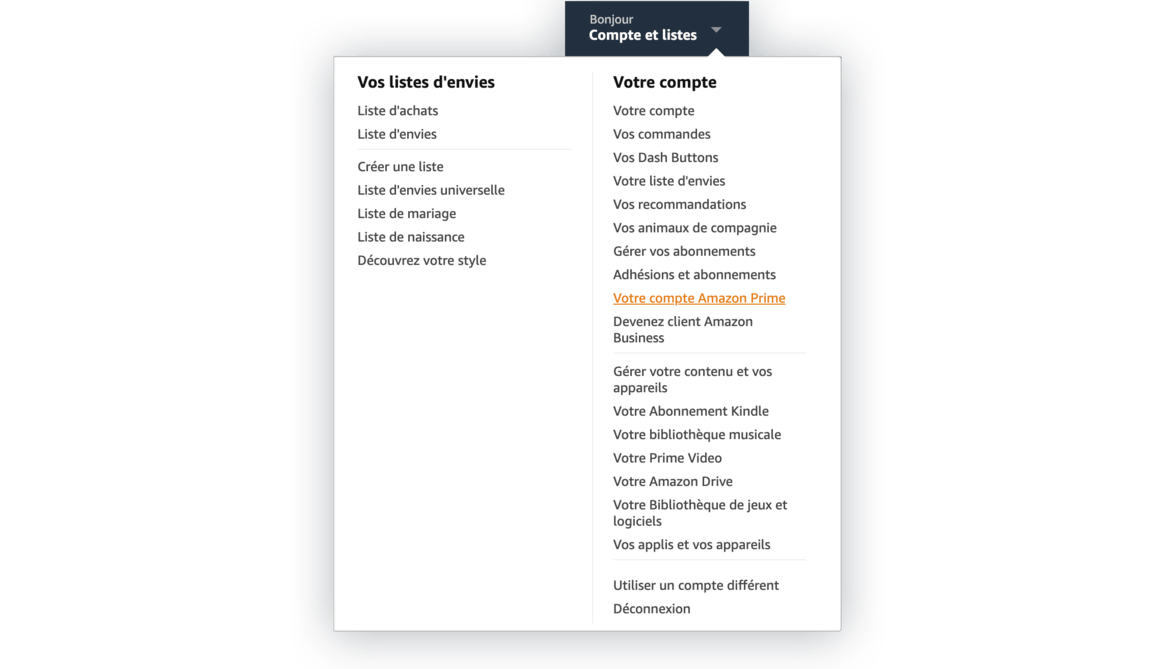 At the bottom of the page, click on Share your Amazon Prime benefits. You should see this new field appear:

Enter the name and email address of the person with whom you wish to share your benefits.
Finally, click on Send an invitation
For the co-subscriber :
You have just received an email following the owner's action.
Click on the link in the email and log into your Amazon account.
Note: You must have an Amazon account. If you don't, create your account.
You and your co-sharers can now fully enjoy Amazon Prime.