How to share your Youtube Premium subscription?
Enjoy YouTube ad-free by connecting to your mobile device, computer or compatible TV, and enjoy Youtube Music too!
Are you an owner? Before you start, make sure you have subscribed to one of these offers:
Family
YouTube and YouTube Music ad-free and up to 6 profiles
17.99€/month
* Prices from youtube.com/premium since 26/01/2023



We would like to remind you that our service works on the basis of goodwill and trust between the owner and the subscriber. We therefore kindly ask you to respect ShareMembrShip's

Terms and Conditions

in order to benefit from the best possible experience.
So you use ShareMembrShip to share your Youtube Premium account? We will give you the best practices to adopt so that everything goes smoothly.
Important :
The sharing of this service is done by invitation. No sharing of credentials is necessary.
Youtube Premium includes access to Youtube Music.
To share a Youtube Premium Family account, you must be the administrator of it.
The method :
Login to your Youtube account.
Open the menu at the bottom right and click on YouTube Premium.
On the new page, click family or student plan below.
Then click Start trial.
On the new page, click Manage Subscription.

Finally, click on Edit in front of family sharing settings.

Add a member by clicking on Invite family member
Enter the email addresses of the people you wish to invite and then click on Send.
On the co-subscribers side :
The invited persons will receive an email asking them to accept the invitation.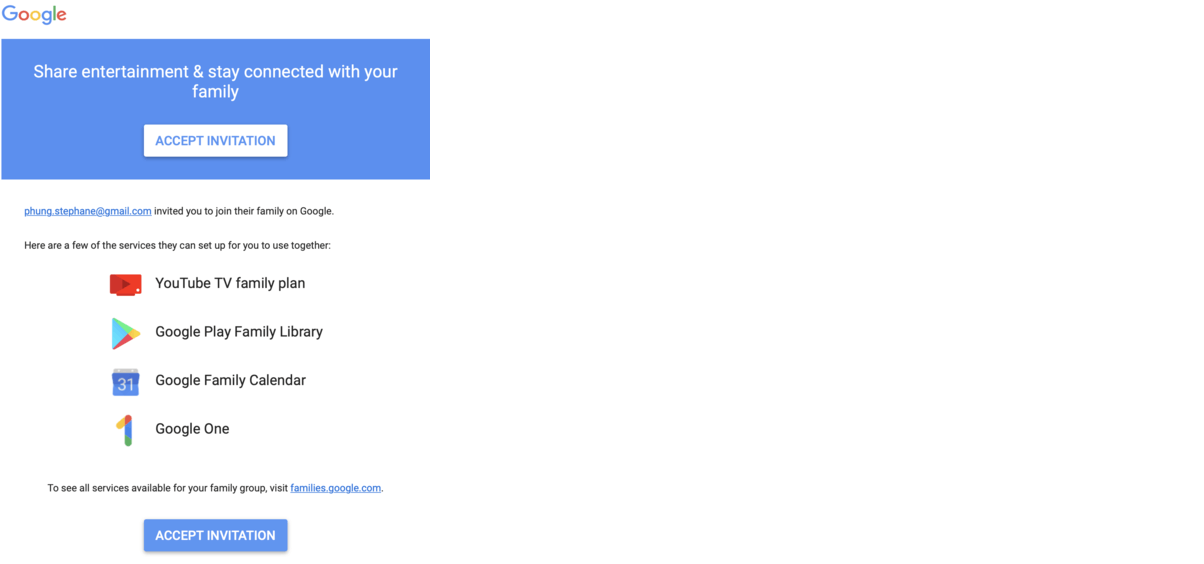 Once the invitation has been accepted, click on first steps.
Confirm the account you want to use and then join the family.














The
tutorial'
s finished! it was easy, wasn't it?
Finally, here's what you and your members will be able to enjoy:

You and your co-sharers can now fully enjoy the YouTube Premium.